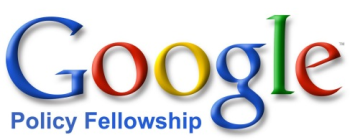 We're very excited: For the first time, NGO Derechos Digitales will take part in the Google Policy Fellowship programme. If you are interested to work with us, you live in (or near) Santiago and you want to learn a little bit more of Spanish Chilean language, apply now!
We are looking for candidates interested to work on a wide variety of projects and public campaigns about digital rights in Chile and Latin America.
For further details and application, please go to the Google Policy Fellowship web. Application deadline: March 15.
Here, a few very useful tips about what we do in Derechos Digitales:
NGO Derechos Digitales is an independent, non-profit and non-governmental organisation, whose mission is to defend and promote human rights in the digital environment. Among the organisation's main areas of work are Freedom of Expression, Access to Knowledge, Transparency and Democracy, Privacy and Personal Data Protection, and Consumer Protection.
Besides helping us on international and U.S. based policy issues, the fellowship focus areas are:
1. Cybercrime and digital due process. Cybercrime regulation has been one of the most important regulatory issues of the last several years related to human rights on the digital environment. Privacy and due process implications are one of the most problematic frameworks of this regulation. Objective: Preparing a comparative analysis with special focus on the U.S. about how cybercrime regulation may affect internationally recognised principles related to due process of law.
2. U.S. guidelines on freedom of speech, privacy and/or copyright. Freedom of speech, privacy and copyright have been our most important field of work during the last several years, because of its importance as human rights and tech regulation, and because it shows clearly the regulatory tension between human rights and technology practices. Objective: Preparing a guide of U.S. case law and practice related to freedom of speech, privacy and/or copyright on hot regulatory topics in Latin America, in order to develop a future regulatory guidelines on cyberlaw and fundamental rights.
3. Digital agenda and public policies on digital issues in Chile. Several countries around the world are preparing strategy documents on public policies and development related to technology regulation. Some of them are related to overcome digital divide, others related to using government position to improve lives of citizens from a human rights perspective. Objective: Preparing a comparative policy brief about public policies on digital development and policies in the region with special focus on fundamental rights and government engagement.